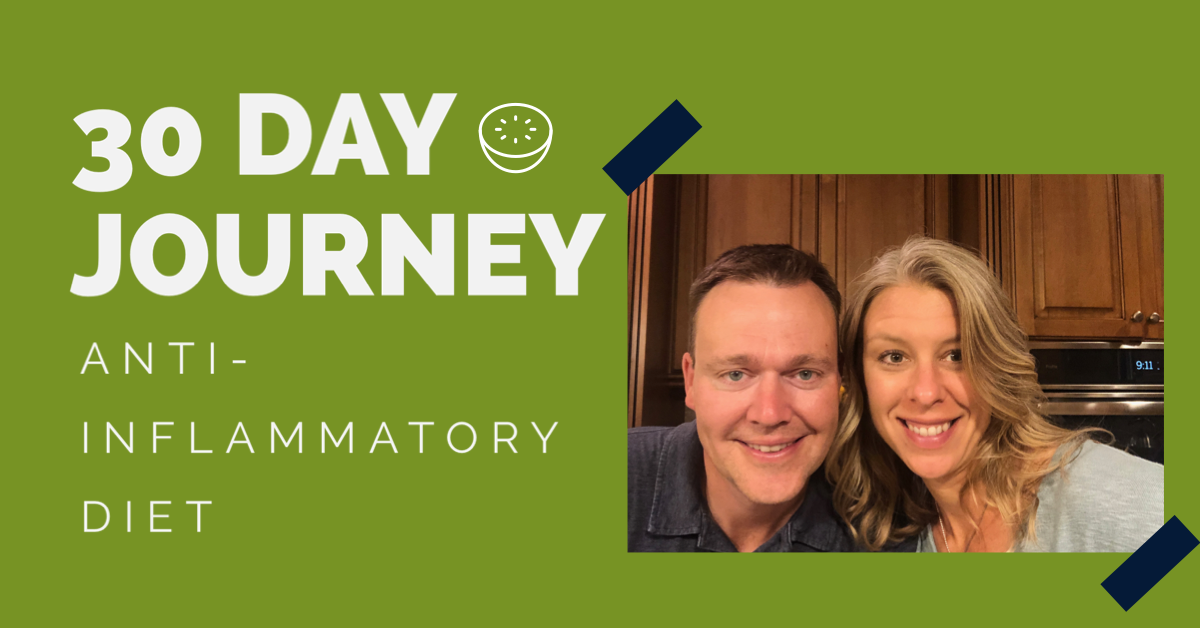 Join Chicago-area pediatric dietitian Betsy Hjelmgren and her husband, David, as they venture on their own nutrition journey this August. Their vlog contains all the laughs, fun banter and tips you would expect from a great couple attempting a restrictive diet rollercoaster. Tune in as Betsy learns to truly appreciate the difficulties clients and families face when embarking on a new diet with nothing but a few handouts and some encouragement from others!
In this episode, Betsy discusses the progress of her aches and pains, wondering if maybe the anti-inflammatory diet is having a positive effect.
David enjoyed the salmon on the grill tonight, marinated in a tasty Champagne vinaigrette from Dress It Up Dressing, samples provided by a college friend who has been tuning in to the video blog!
Breakfast
coffee with half-and-half
smoothie – plain yogurt, frozen berries, banana, 2% milk
plain oatmeal
dates
Lunch
mixed green salad (greens, cucumber, tomato, turkey breast, hardboiled egg, pecans, blue cheese, olive oil)
strawberries
dates
Dinner
champagne vinaigrette marinated salmon
Japaneses style fried brown rice
Greek Horiatiki salad
Caprese salad
red wine
Snacks
homemade no-sugar-added 72% cocoa chocolate ice cream
Total
Betsy – 2,379 calories, 110g protein (and 200g carb)
Send your anti-inflammatory diet or any pediatric nutrition questions or comments our way! Let's chat!