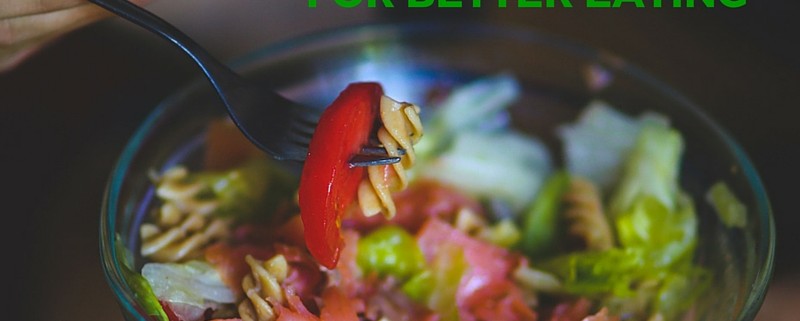 Happy RD Day! Everybody needs a Hallmark holiday, right?
In celebration of RD day on this National Nutrition Month, we're offering you all a present: 3 tips for better eating this month and every month.
1. Make vegetables a main dish. Gone are the days of keeping vegetables on the side of a slab of meat. There are so many ways to make vegetables a main dish: veggie stir fry, vegetarian chili, taco salad, hearty vegetable soups, roasted vegetables with rice…etc. Try to start cooking some of your meals by first opening the vegetable drawer. Toss all that's in there in the oven or the pot for healthier meals.
2. Lighten up on snacks. Snacking is very American. There are whole cultures that pretty much never snack, and their children are doing just fine. That said, we Americans happen to like our snacks, and they're not going anywhere anytime soon. Try to light them up, though, by serving veggies and fruits. There are all sorts of Pinterest ways to make them healthy snacks for kids, if you're one of those moms with loads of free time and that's your sort of thing. Or, you could just slap some nut butter and raisins on celery and kick it old school.
3. Lower your salt intake. Sodium is an essential nutrient, but most of us are eating too much. The good news, though, is that you can slowly reduce your salt intake, and your taste buds will adjust. The best way to combat high sodium in your daily diet is to watch your intake of highly processed foods. When you're cooking your own meals, adjust the salt slightly over time to reduce it. Trader Joe's often has fun mixes for experimenting, or you can make your own, and these can fill in for salt (have you tried their new umami?!). Use spice mixes on fish, chicken, rice or even popcorn.
National Nutrition Month® is a nutrition education and information campaign created annually in March by the Academy of Nutrition and Dietetics. The campaign focuses attention on the importance of making informed food choices and developing sound eating and physical activity habits. In addition, National Nutrition Month® promotes the Academy and its members to the public and the media as the most valuable and credible source of timely, scientifically-based food and nutrition information.
Registered Dietitian Nutritionist Day, also celebrated in March, increases awareness of registered dietitian nutritionists as the indispensable providers of food and nutrition services and recognizes RDNs for their commitment to helping people enjoy healthy lives.
https://feedtosucceed.com/wp-content/uploads/2016/03/3-TIPS.jpg
800
800
feedtosucceed
https://feedtosucceed.com/wp-content/uploads/2013/04/fts_logo2-300x138.png
feedtosucceed
2019-03-13 08:44:38
2019-02-20 03:16:30
3 Tips for Better Eating this Month