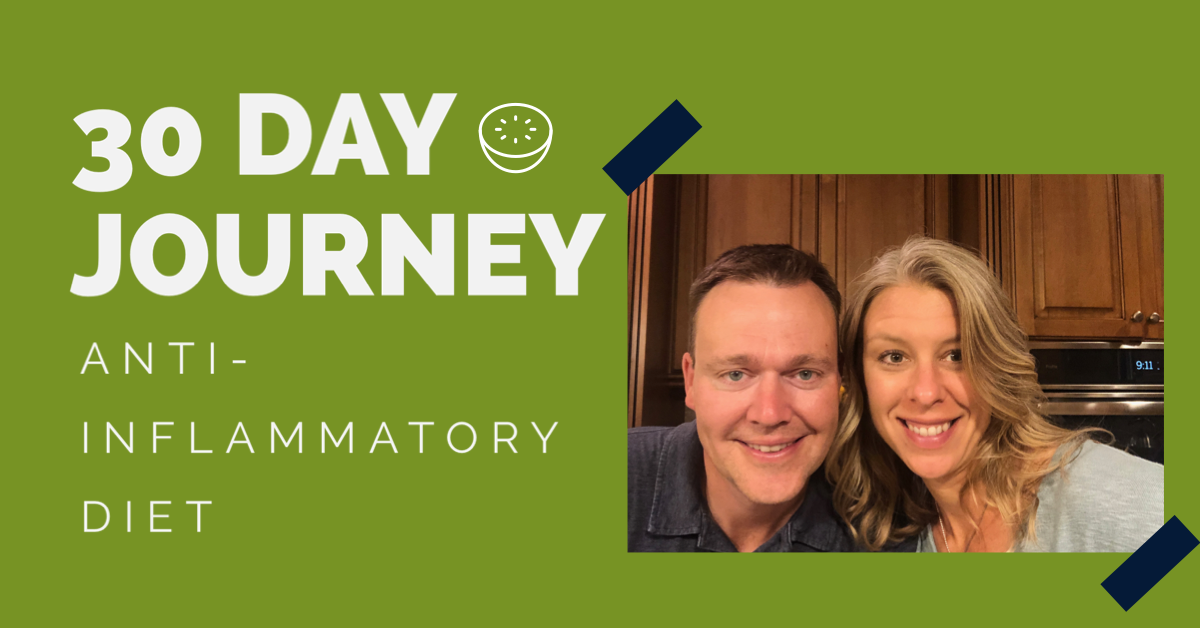 Join Chicago-area pediatric dietitian Betsy Hjelmgren and her husband, David, as they venture on their own nutrition journey this August. Their vlog contains all the laughs, fun banter and tips you would expect from a great couple attempting a restrictive diet rollercoaster. Tune in as Betsy learns to truly appreciate the difficulties clients and families face when embarking on a new diet with nothing but a few handouts and some encouragement from others!
David and Betsy discuss how it seems they are less interested in eating when the food is less tempting, commenting upon the bigger implications of that in reflection of the weight crisis in America.
Breakfast
Coffee with half-and-half
Plain Fage yogurt with peanut butter and oats
Blueberries
Lunch
Greek Horiatiki salad
Salmon
Corn tortilla cheese quesadilla
Peach
Dinner
Enchilada, taco, tostada plate
Red wine
Snacks
Dates
Dried apricots
Dark chocolate – 72% cocoa
Totals
Betsy – 2,337 calories, 100g protein
Send your anti-inflammatory diet or any pediatric nutrition questions or comments our way! Let's chat!