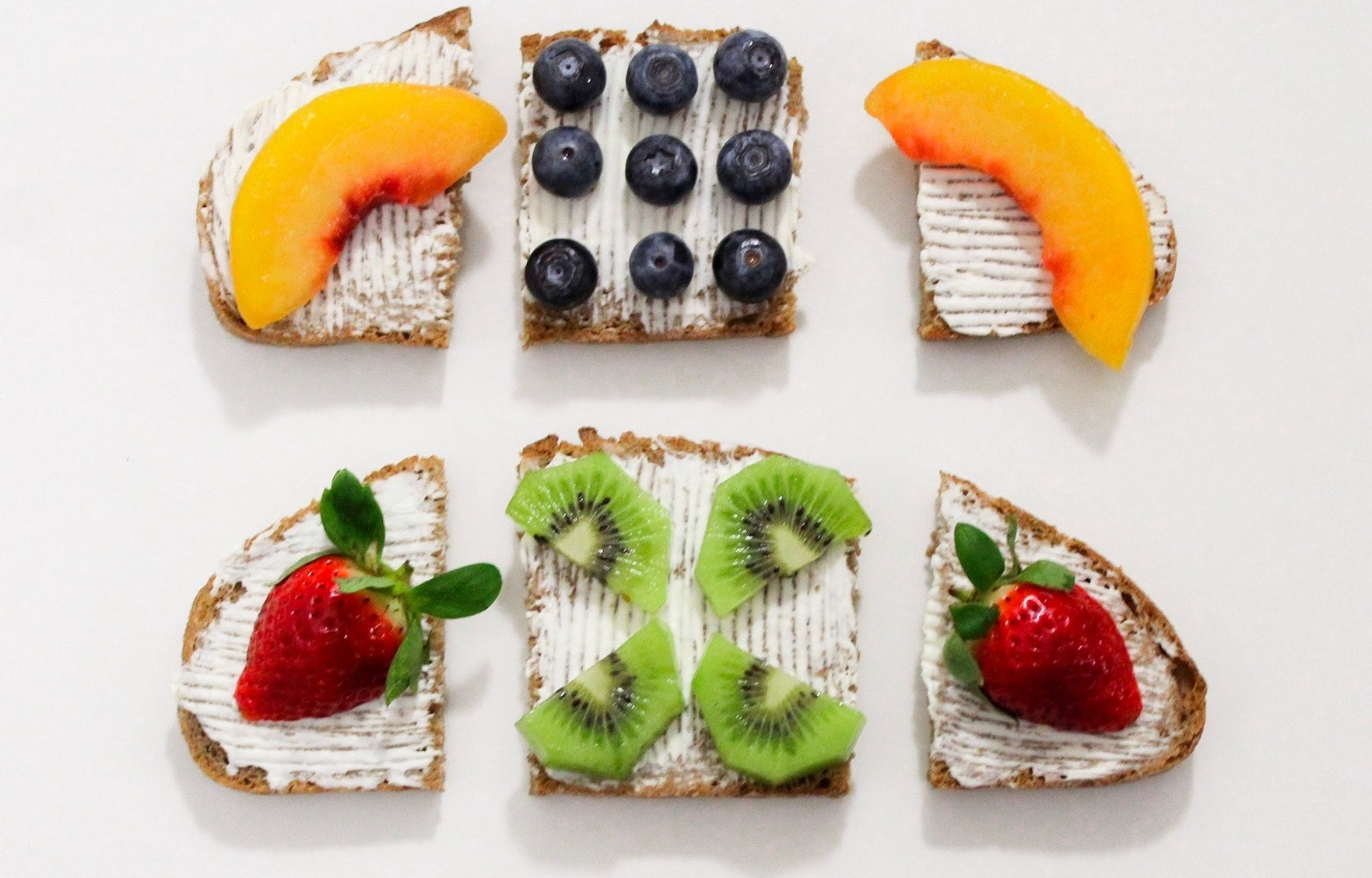 While snacks are pretty ubiquitous in most homes with little kids, there are definitely ways to make snacks a healthy option for children. Ideally, a snack is a small nutrient dense mini-meal, eaten a couple hours between meals and not too close to the next meal. Children will typically need one to three snacks throughout the day.
Plan and provide your child's snacks around the same times daily. If children seem to be munching at every opportunity, it may help to take a step back and look at the types of food they are snacking on and distinguish the difference between a treat and a snack. Additionally, identify the reason for the snack, is it physical hunger or emotional hunger. Use the following snack list as a reference for providing super nutrition snacks to your children!
Crunchy Snacks

Air popped popcorn
Roasted chickpeas
Nuts
Pumpkin seeds
Carrot sticks
Cucumbers
Sugar snap peas
Freeze dried strawberries
Freeze dried bananas
Frozen fruit
Fresh apples
Plain cheerios
Fresh cherry tomatoes
Bell peppers
Non-crunchy Snacks
Plain yogurt – sweetened with cinnamon and vanilla extract
Unsweetened applesauce – add your own cinnamon
Cheese stick
Cottage cheese
Fresh fruit
Turkey jerky
Hummus
Hard boiled eggs
Individual tuna cups
Deli meat roll ups (low-sodium sliced turkey wrapped around 1 cheese stick)
Interested in setting up a nutrition consult? Schedule an appointment with one of our pediatric dietitians at Feed to Succeed by phone (847.724.8015) or email (info@feedtosucceed.com). Follow us on Facebook and Instagram!