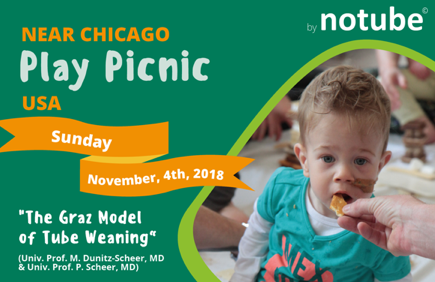 We are excited to partner with Notube, an international nonprofit organization that specializes in working with tube fed children, for an infant and toddler playdate at our office on November 4.
Our team has worked with hundreds of children with feeding tubes. As research and experience has dictated, we have shifted away from formula feeds over the past few years towards using real food. Real food is more digestible, decreases reflux and constipation, encourages good growth, and is more natural. Parents who are trained to prepare real food for their children are often surprised to know that they can meet their child's nutritional needs and improve feeding tolerance by shifting from formula to real food. With Feed to Succeed, something as elusive as feeding a child is suddenly a real possibility. Time and time again, we get to share the moment of a family making a positive transition to a healthier child.
Spots are limited, so please RSVP to info@feedtosucceed.com or marion.russell@notube.com.