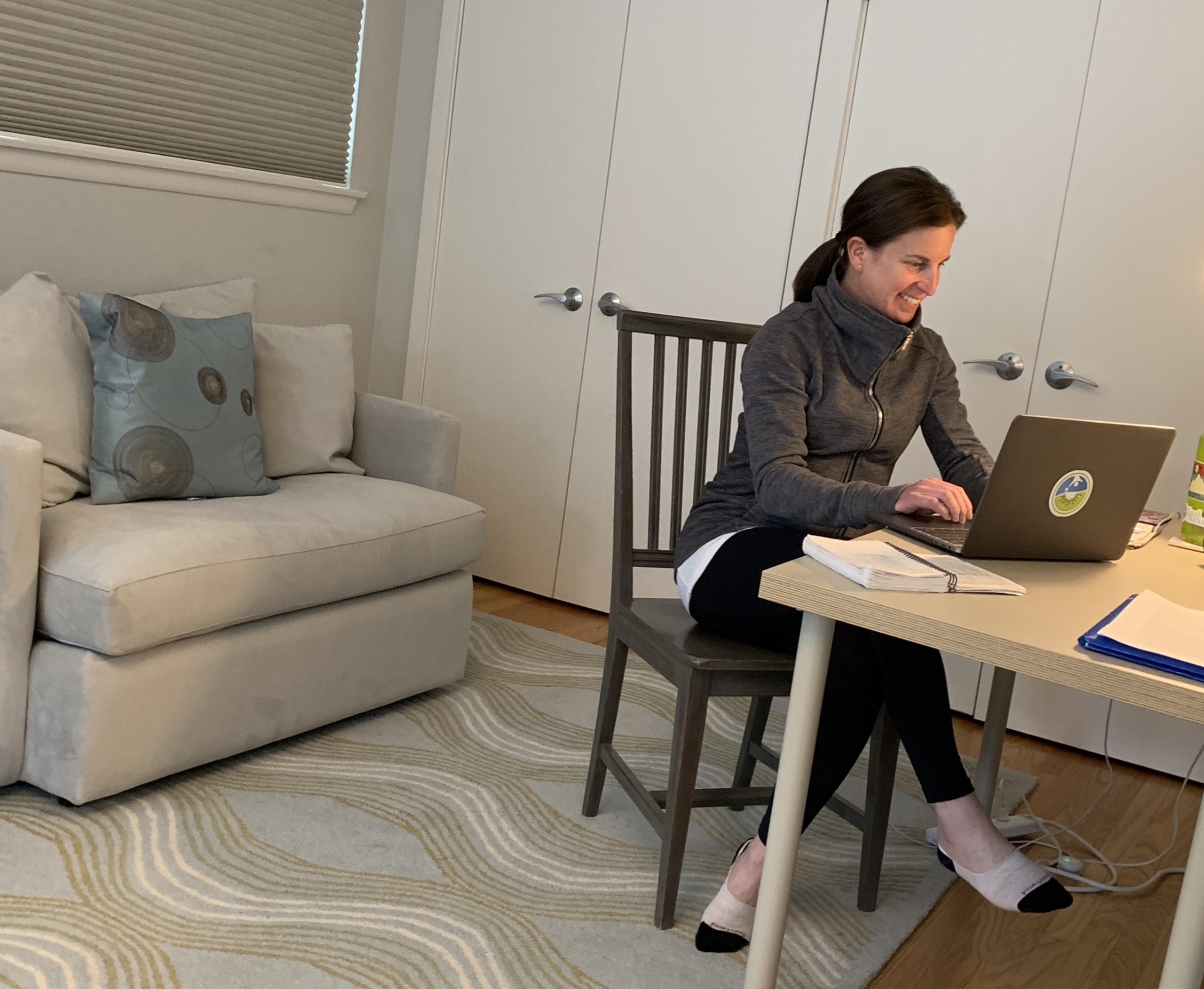 As a pediatric dietitian, daily interactions with amazing children and their wonderful families is the best part of our practice.  Walking into a home visit, greeted by a hug or watching a family walk into our office with good news about how nutrition changes have helped make their child feel better is the best.  This is not happening right now.  We miss our patients and families.
Yesterday, as we sat on our virtual staff meeting, this really started to get to me.  I was thinking about all we can't do as providers right now.  What is missing.  It made me grumpy and really got me down.  However, I decided I needed to reframe my thinking.  I started thinking about the telehealth that I have been providing over the past eight weeks.  I thought about how it is changing how we practice.  And, many good things started to come to mind.
For one, I am listening in such an active way.  Without face-to-face interaction, I am listening so carefully to my patients, their families and what they say during sessions. I am honing my skills and remembering the foundations of my training that involved listening and counseling skills.
Words have become very important.  My sessions are often shorter, as families are busy at home.  I choose my words carefully and am targeted in goal setting as many parents are stretched thin.
The best outcome of telehealth though has been the new ways that I am able to empower families.  I can walk families through changes, listen and help them strategize, but it is different than in-person.  For example, I can't be there with my breastfeeding scale to assess how much breastmilk an infant is taking in a breastfeeding session.  However, during virtual sessions we discuss other strategies that families can utilize themselves.  In follow up sessions, it is amazing to see them feel empowered and confident when they have been able to implement strategies that help their children immensely.
Our practice, Feed to Succeed, is now seeing many children and their families via telehealth. With changes by insurance companies and new policies within the Illinois Early Intervention program, we continue to be able to support the families we serve in new and innovative ways.  Eight weeks ago, I did not know how to teach a family how to administer food through a feeding tube virtually, however now I do.  It's working.  It is changing the way that we practice, at least for now. And, that might not be all bad.
Amanda Gordon, RD, LDN, IBCLC is a pediatric dietitian at Feed to Succeed, LLC, a private pediatric nutrition practice. For more information, visit http://www.feedtosucceed.com