Registered dietitians are the only nutrition experts regulated by the Academy of Nutrition and Dietetics, and the only experts licensed in the state to provide professional nutrition advice.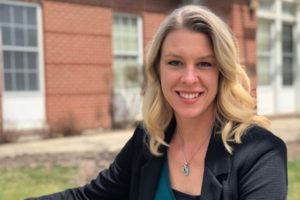 Betsy Hjelmgren, MS, RDN, CSP, LDN
Founder
Betsy Hjelmgren has been a registered dietitian, licensed in the State of Illinois, since 1999. In 2005, Betsy Hjelmgren received her CSP credential (Certified Specialist in Pediatrics), and has continued to train and keep that credential current.
She is a mother to two: one teenage daughter, and one school age son; who keep her busy outside of work with their activities. Betsy is an avid runner, having joined a cross-country team at age 12 and never stopped running since then. She has run the Chicago Marathon, and continues to run several days a week on her own.
"All my favorite childhood memories involve food and family. Sunday morning doughnuts on a sandy beach; homemade cakes for birthdays; gardening with dad; holidays at my grandparents' home. When I became a dietitian, I wanted to help people learn to be their healthiest, but also to help them know how to fit their favorite foods into their lifestyle. I keep running to stay fit and plan to run myself into the ground, as long as I can keep eating my favorites: ice cream, butter and peanut butter."
Specialties:
Celiac Disease
Eosinophilic Esophagitis
Failure to Thrive (FTT)
low FODMAPS diet
Food-based tube diets
Food intolerances
General GI issues
IBD
IBS
Medically complex children
Tube feeding
Feed To Succeed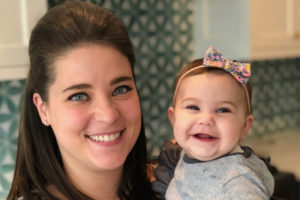 Gia Diakakis, MS, RD, LDN, CNSC
Dietitian
Gia Diakakis is a Certified Nutrition Support Clinician (CNSC). Nutrition support is a sophisticated and specialized practice that requires the expertise and knowledge of multiple healthcare professionals including physicians, dietitians, pharmacists, physician assistants and nurses.
Click here to listen to a podcast with Gia.
Gia is a mother to two young children, one son and one daughter. She loves to cook for her family, and take her kids to Wagner farm in Glenview.
"Growing up in a family who ran grocery stores for a living, nutrition became an obvious career path the older I became. I can spend hours in a grocery store, browsing the aisles, reading food labels, and finding new and exciting ways to incorporate items into my cooking! I love all types of food, my favorite being Indian and sushi! The only food I have ever hated, was shrimp. I would make myself try it once a year (I am a first believer in trying foods you don't like every so often), and when I was 22, I all of a sudden LOVED shrimp!"
Specialties:
Constipation
Failure to Thrive (FTT)
Food based tube diets
High calorie infant diets
Infants and toddlers (age 0-5 yrs)
Medically complex children
Nutrition Support (TPN/EN)
NICU follow up
Picky eating
Weight management
Feed To Succeed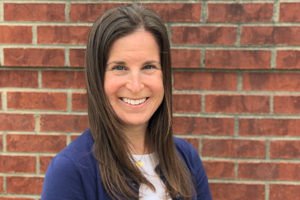 Amanda Gordon, RD, LDN, CNSC, IBCLC
Dietitian
Amanda is a Registered Dietitian and Licensed Nutritionist with over 10 years of pediatric nutrition experience working in clinical, university and school settings. She is also a credentialed Early Intervention Specialist and Evaluator in the State of Illinois. Amanda's areas of expertise include maternal/child health, neonatal and infant care, nutrition assessment and counseling. Her specific skills include monitoring infant and toddler growth, feeding regimens and transitions, gastrointestinal conditions requiring specialty nutrition, breastfeeding and the use of breast milk with medically complex infants and toddlers. She also enjoys teaching and training, research, and team building. Amanda is an International Board Certified Lactation Consultant (IBCLC) and also holds an advanced certification in nutrition support (CNSC). She has a Bachelors Degree from Tulane University and completed her nutrition coursework at Drexel University in Pennsylvania.
Amanda resides in the northern suburbs of Chicago, is married and the proud mother of two children. Amanda's least favorite food is canned mandarin oranges (likely from being force-fed them as a child for years!). Her goal as a pediatric dietitian is to keep canned mandarin oranges out of the diets of all the children and families she helps and works with! Click here to listen to a podcast with Amanda.
Specialties:
Challenging feeding transitions
Failure to Thrive (FTT)
Food based tube diets
Food intolerance during breastfeeding
General lactation
Infants and toddlers (age 0-5 yrs)
Medically complex children
NICU follow up
Feed To Succeed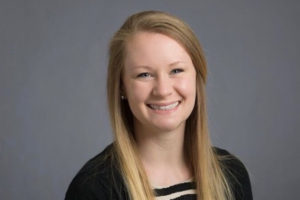 Melanie Battaglia, MS, RDN, LDN
Dietitian
Melanie Battaglia is a registered dietitian and sports nutrition enthusiast. A former college athlete, she has first hand experience advising and living out the importance of diet on athletic performance. Melanie has been part of Feed to Succeed for over five years, as she shadowed and trained with Betsy as a student for two years before completing her dietitian training and licensing. She provides one-on-one counseling, as well as seminars for sports clubs.
Specialties:
Adolescent nutrition (tweens and teens)
Group presentations
Picky eating
Sports nutrition
Sports team talks
Weight management
Feed To Succeed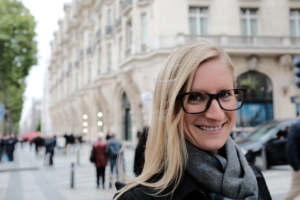 Christine Sharp
Dietitian
Christine Sharp is a registered dietitian and Certified Nutrition Support Clinician (CNSC). Her background is primarily in neonatal/pediatric nutrition and maternal nutrition, with an emphasis on nutrition support.
Christine is a proud wife and mother. She enjoys spending time with her family, taking walks with her son, and long distance running. She also has a passion for cooking and baking, and often hosts big family meals at her home.
Her specialities include: Nutrition support, NICU Follow-up, Infant & toddler nutrition, High calorie infant/pediatric diets, Food based tube diets, Medically complex children and Failure to thrive (FTT)
Feed To Succeed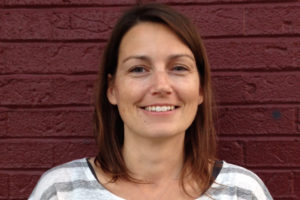 Julia Marquardt
Office Manager
Julia Marquardt manages all of our administrative tasks, including scheduling appointments and assisting with insurance needs. Julia lives in Glenview with her family and as a mom of a child with food allergies, she is well versed in some of the nutrition challenges our families face. Click here to listen to a podcast with Julia on raising a child with peanut allergies.
Julia is a mother to three children, two sons and one daughter. She enjoys biking and walking, and being outside; as well as playing catch with her kids.
Feed To Succeed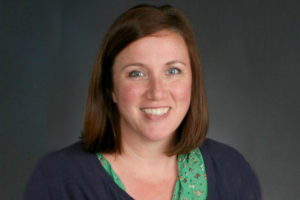 Jennifer Karakosta
Culinary Coach
Jen has over 20 years experience teaching family and consumer sciences and currently teaches at New Trier High School. She also spent many years working in catering and has a Masters in Education. One of her many talents is cooking, and she brings her expertise to our Feed to Succeed podcast.
She is the mother of two lovely young girls. Jen enjoys gardening and cooking in her free time.
Feed To Succeed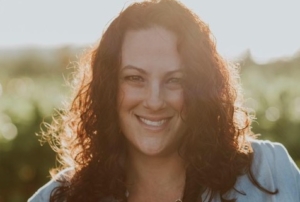 Lauren Smekhov
Culinary Coach
Lauren Smekhov has years of practical experience getting delicious food onto the table. As a cookbook editor, recipe developer and chef instructor, she knows how to take whole ingredients and teach real people how to feed their family is a healthy, well-balanced way.
Her love of cooking started in the kitchen as a child, was refined when she received a certificate in baking and Pastry at Kendall College and continues as she feeds her active family. She wants you to put down the takeout menus, pick up the chef's knife and take the fear out of every day cooking.
Feed To Succeed