Our Founder
Betsy Hjelmgren hadn't planned on graduating from the University of Illinois-Urbana Champaign with a degree in nutrition, but completing a Food Science class early in her college career re-routed the path which brought her where she is today. A registered pediatric dietitian and founder of Feed to Succeed, Betsy understands the anxiety and fear that arise when life's plans are altered.
"Many parents don't count on dealing with food allergies or picky eating or feeding tubes when they start down the path to parenthood," Betsy explains. "So when expectations are challenged, we have an opportunity to create a new roadmap – made up of foods and liquids – that get our patients back on track so they can meet their nutritional and developmental milestones."
Licensed in the State of Illinois since 1999, Betsy began her career in pediatric nutrition at Rush-Presbyterian-St. Luke's Medical Center, where she spent four years on staff and faculty before accepting a position at Children's Memorial (now Lurie Children's Hospital) in 2003.  Betsy earned her certification as a board certified specialist in pediatric nutrition (CSP) before opening Glenview-based Feed to Succeed in 2008. Betsy continues professional development training to maintain her credentials.
"All of my childhood memories are of food and family. Sunday morning doughnuts on a sandy beach, homemade cakes for birthdays, gardening with my dad and holidays at my grandparents' home," Betsy recalls. "An important pillar of Feed to Succeed is helping people stay food-positive. We show them how to be their healthiest, while giving them the flexibility to fit their favorite foods into a healthier lifestyle."
An avid runner since joining the cross-country team at age 12, Betsy hasn't stopped running yet.  A Chicago Marathon finisher – and a mom of two who always keep her on her feet – Betsy is content to "run myself into the ground, so long as I can keep eating my favorites: ice cream, butter and peanut butter!"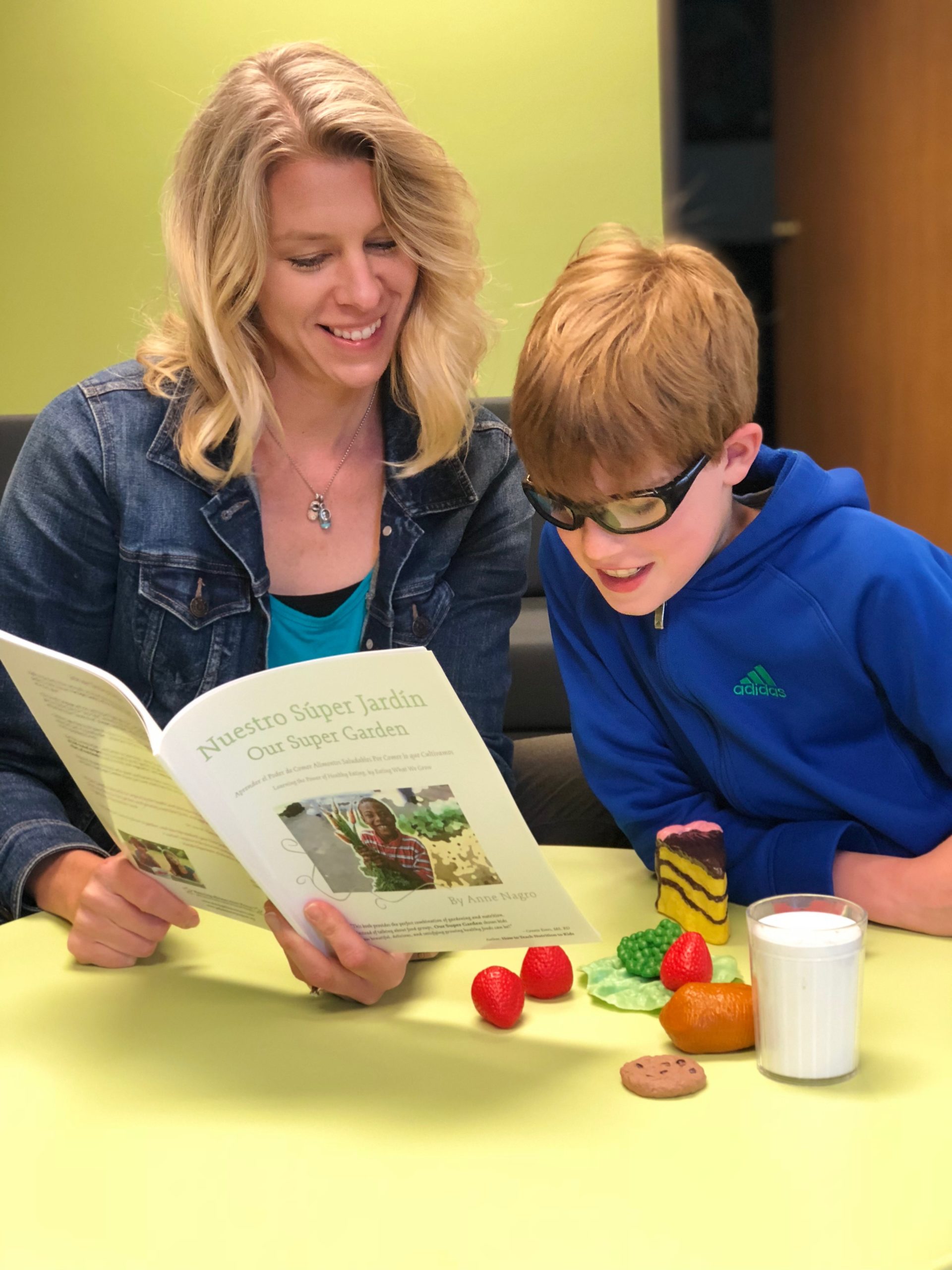 Specialties
Celiac Disease
Eosinophilic Esophagitis
Failure to Thrive (FTT)
low FODMAPS diet
Food-based tube diets
Food intolerances
General GI issues
IBD
IBS
Medically complex children
Tube feeding
Past Speaking Events
"Obesity: From Cradle to College", North American Society of Pediatric Gastroenterology, Hepatology and Nutrition, Annual Meeting, Chicago, IL, October 2019.
"Fueling the Teen Athlete", Teams Elite Synchronized Skating Club, Northbrook, IL, September and October 2019.
"Fueling Optimal Performance for School and Sport", Parents in Partnership, Glenview School District 34, Glenview, IL, February 2018.
"How to Create A Picky Eater", North Shore Mom's Spot, Northbrook, IL, October 2016.
"Nutrition and fiber for kids and teens", Arlington Pediatrics Family Meeting, Arlington Heights, Illinois, April 2015.
"Feeding Children with Special Needs", Laremont School, Gages Lake, Illinois, March 2015.
"Healthy Kids, Healthy Eating!", Pack 163, Den 1, Boy Scouts, Northbrook, Illinois, January 2015.
"The low FODMAPs diet for IBS management", NorthShore Health System, Glenview Park Center, Glenview, Illinois, January 2015.
"Living on a restricted diet", Children's Gastroenterology Specialists Family Meeting, Glenview, Illinois, October 2014.
"Update on nutritional advances for GI disorders", Pediatrust, Arlington Heights, Illinois, October 2014.
"Update on nutritional advances for GI disorders", Glenbrook Pediatrics, Glenview, Illinois, September 2014.
"Update on nutrition advances for children and teens", Town and Country Pediatrics, Chicago and Glenview, Illinois, 2014.
"Update on nutrition advances for children and teens", Elm Street Pediatrics, Wilmette, Illinois, 2014.
 "Nutrition and IBD for kids and teens", CCFA Annual Conference, Illinois, 2014.
"Toddler Nutrition and Picky Eating", parent groups at Glenbrook North High School 2009, Sauganash School for Young Years 2009.
"Digesting the current fiber DRIs – are we meeting the needs of our children?" 23rd Annual Pediatric Nutrition Conference, Establishing Competencies in Pediatric Nutrition, Children Memorial Hospital, Chicago, IL, February 2008