What began in 2008 with Betsy Hjelmgren, RD, today has become a renowned pediatric nutrition practice on Chicago's Northshore. Our private practice includes five expert pediatric dietitians, offering nutrition services to hundreds of Chicago-area families every year. We are the experts in pediatric nutrition in the Chicago area, trusted by parents, children and physicians alike. We have cared for more than 10,000 pediatric patients and hire only registered dietitian/nutritionists, with board certification in specialties including pediatrics, nutrition support and lactation.  We are also busy moms who understand the daily challenge of making sure our kids learn to make healthy choices. When you work with us, rest assured that you will receive advice and care from dietitians who not only are nationally recognized experts in pediatric nutrition, but care about kids and families and have experienced the ups and downs of parenting.  Our private nutrition practice means your child benefits from individualized care. We use our breadth of knowledge and experience to custom tailor a plan that is research based and achievable for each family. Feed to Succeed, LLC, is owned and directed by Betsy Hjelmgren, MS, RDN, CSP, LDN. Betsy has been a registered dietitian, licensed in the state of Illinois, since 1999. Registered dietitians are  the only  nutrition experts regulated by the Academy of Nutrition and Dietetics, and the only experts licensed in the state to provide professional nutrition advice.SaveSave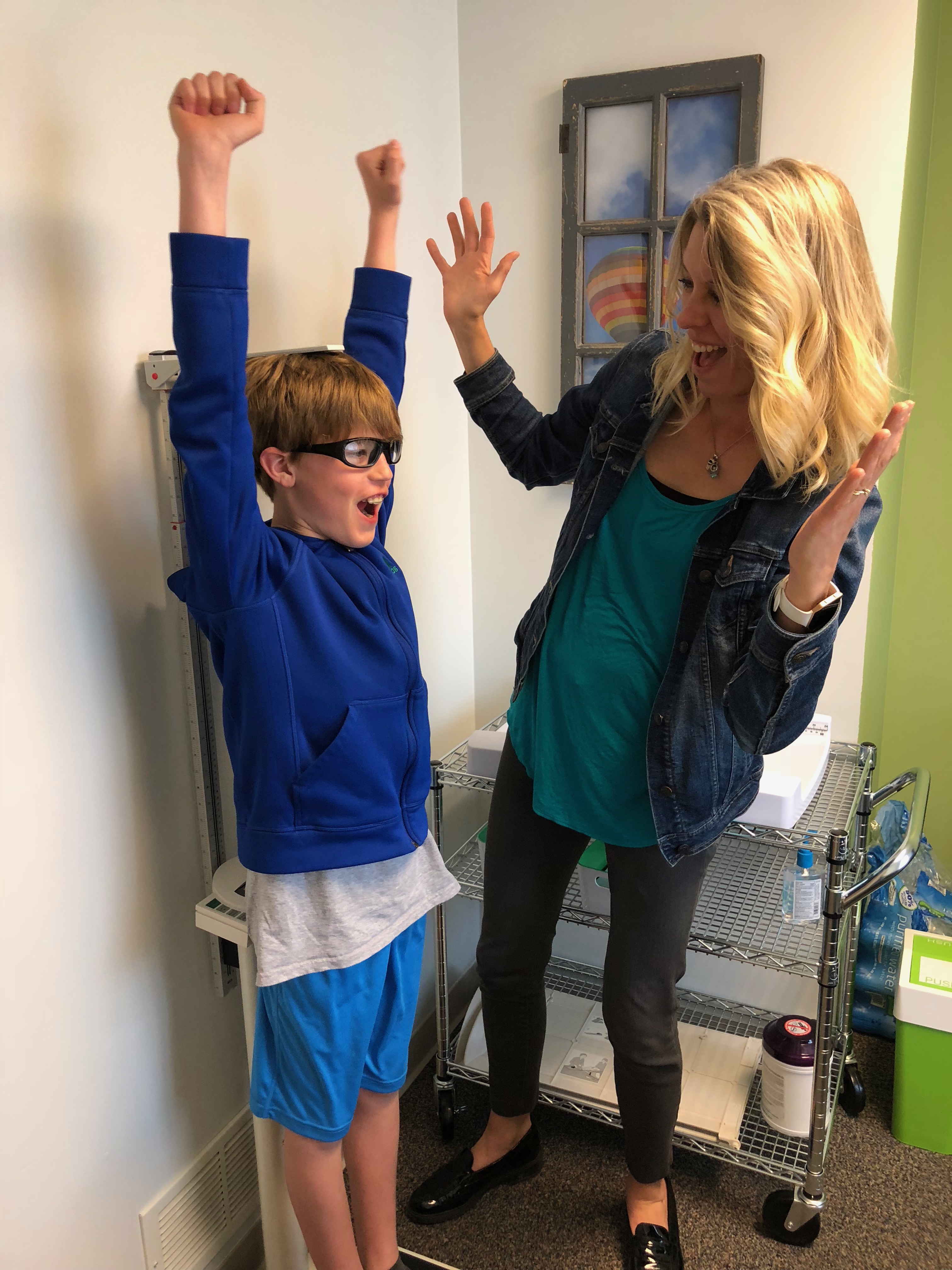 We partner with children and families to provide inclusive, accessible nutrition education and genuine support on the journey to improved health and growth.
The dietitians at Feed to Succeed are specially trained to provide pediatric Medical Nutrition Therapy, or MNT. This means that we understand how to use foods and liquids as part of a treatment plan to improve the health and well-being of your child. Nutrition therapy can improve weight issues, including both underweight/failure-to-thrive and overweight. We can use nutrition therapy to address GI problems such as excessive gas, diarrhea, constipation and reflux. MNT is also a common part of a treatment plan for issues such as celiac disease, food allergies/intolerances, elevated cholesterol, and blood sugar control. Our dietitians are experts in the area of nutrition support, meaning we can plan and direct nutrition care for those who need supportive feedings from a tube.  Our passion is pediatric nutrition. We recognize that kids require special knowledge when it comes to nutrition. Children are growing, developing people, who have different nutrient needs at different ages and stages.  
At Feed to Succeed, we want to build a relationship with your family so that we can work as a team to help you accomplish your goals. We start by matching you with the best dietitian on our staff to suit your needs. Then, we make sure to understand your child's health history and any concerns, as well as any cultural and lifestyle nuances that affect your family's diet. We work with each family to develop an individual nutrition plan to ensure that your child thrives. In addition, we frequently collaborate with pediatricians, specialty doctors, speech therapists, psychologists and anyone an integral to your child's care.   Our four dietitians have a combined 50-years' experience with different pediatric nutrition issues, and we can match you up to the person best experienced to help your situation. We have the pediatric nutrition knowledge and the experience to provide you with the correct nutrition therapy that will ensure your child thrives.